How to add the lace on my denim shorts, how to turn my pants in denim skirt, how to fix my zipper, how to win a size in my jeans… These DIY tips will give you infinite to customize, repair and reboost your jeans user ideas.
No, my jeans is not dead! Thanks to these 8 sewing tutorials, give new life to your wardrobe just making two, three small stitches and a few setbacks in a jiffy.
More convenient to go to the tailor or to get your jeans in the store, but also more economical, this little DIY will certainly put you on the track to a jean-revisited. And long live the used clothes recycling !
Note: in most of these ideas to customize his dressing room, plan a pair of scissors, sewing, sewing machine and thread, a fabric pencil or a chalk and a quick tussles.
How to slide his jeans into boots:
It looks silly like that, but when your jeans made small unsightly bumps over your shoes, it's not very aesthetic.
-Fold your jeans above your ankles by making small hem by hand.
-Put on your socks, taking care to tackle your jeans on your ankle. And drag them into your boots!
How to fix stuck zipper:
Your closure zipper (still erroneously called zipper) ends up splitting or crash. But a broken closure is not necessarily over.
-Take a clamp tool and tighten the base so that the cursor is less loose.
-Put a little bit of penetrating oil or paraffin for opening / closing easier.
How to shorten his jeans by keeping the hem and the original style:
Not always easy to find good denim to the right length, especially when you have short legs…
-Fold your jeans to the desired height and secure with pins placed parallel to the hem.
-Do a straight seam under the original hem line.
-Cut the excess of fabric.
-Fold the hem and iron to straighten the fabric. Reverse neither seen nor known.
How to turn old jeans into a denim skirt:
Jean in denim skirt at "a glance"…
-Draw a horizontal line through the legs to the height where you want your skirt to stop.
-Cut the fabric along this line. You get a denim shorts.
-Cut in between the two legs. As a result, front and rear of the jeans are now separated.
-On the front, cut the seam up to the zipper. On the back, cut out all the back seam to the waist. Place the left side over the right. Pin this overlay. For the front now, put the right pan on the pan left (the opposite to the back if you follow!) You guessed it, now, you can also pin on the front!
-Put the front and rear at the same level by cutting the surplus to have straight sides and at same height.
-For each side, sew to the location where you placed the pins, preferably above the old sewing. This is! You have your denim miniskirt!
+ Optional (for the most talented sewing): you can make a hem to your denim skirt, for a better finish and a greater duration in time (this will save your lower part of skirt from fraying).
How to add lace to her denim shorts :
Tired of having the same as all other women denim shorts? To add a touch of originality, compliment him a band of lace.
Directions for use:
-Buy in-store tissue or market a strip of lace (allow about 60 cm long – according to the length of your jeans – and between 3 and 6 cm wide).
-Cut out the Strip in two halves in place of hand and side of your denim shorts.
-Pin 3 or 4 pins the first band on one of the two side of the John, on the seam.
-Sew on one or two lines, depending on the thickness of your lace, to hold it in place. And do the same for the other side.
That's your shorts banal revisited, a Bohemian touch and more!
How to make a jean size easily?
You bought a pair of jeans without trying it and it shakes a bit at the waist? You have gained a few pounds by abusing the good things? You wait for a happy event and start to be a little tight in this skinny jeans? Whatever the reason, nothing is lost, do not throw your jeans.
-Buy an elastic band (about 6-8 cm in length and 2, 3 cm wide).
-Place a language pin nursemaid to one end of the elastic.
-On the inside of your jeans, made two slots in the first part of the other side at the belt level (be careful not to cross to the other side!) Use the belt loop to help you Center the two slots.
-Insert the safety pin in one of the two slots. Slide it to make it out in the second slot. Attach the elastic on the first slot using a line of sewing.
-Detach the elastic PIN. Then sew the second exit to keep in place the elastic on both sides.
How to fix a hole in jeans :
The trick to hide a torn jeans and give life to his favorite jeans  !
-Buy a small band of stretch fabric about 5 cm x 10 cm (depending on the extent of the damage…).
-Cut out the horizontal wires around the hole place, taking care to not cut around the slot and cut small vertical wires this time, to get a clean and clear slot. Place your yoke under the jeans (the long of it must be greater than the hole)
-Connect to nearest sides of the slot and lock with pins. Attention do not pin underneath with. For you to make, pass your hand in.
-Crease the surplus of fabric on one side of the slot and block it with pins, always placed in the horizontal.
-Set your machine in a zigzag fashion. Sew directly on the slot by 4 or 5 back and forth using the reverse while trying with your fingers to tighten the slot. As you proceed and remove the pins.
-Turn your jeans inside out. Cut out the superfluous of the yoke.
How to get ripped jeans way "John destroy." :
This time, we reverse the situation: you have a jeans brand new, 'too' nine, and you want to give it a worn look.
-Delimit the areas where you want to appear falsely used chalk. Place a box inside to protect the other side.
-Use a small cutter or a knife to make torn horizontal lines.
-Place your jeans in the washing machine and dryer.
-Once dry, use a pair of tweezers to pull a bit more fibre.
Gallery
Denim Rug: Give Old Jeans New Life! DIY
Source: rugsblog.com
Give old jeans new life with a crop top and a pair of high …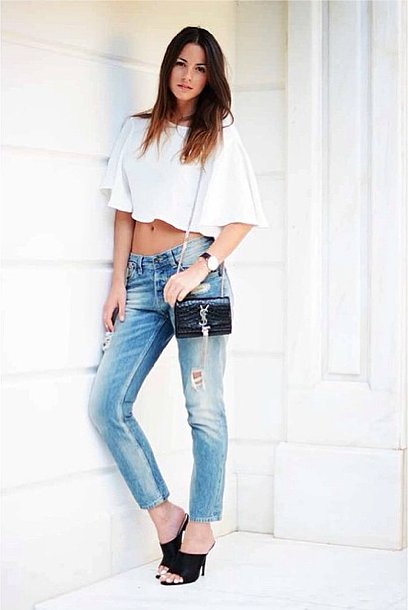 Source: www.popsugar.com
10 Creative Diy ideas to Give New Looks To Your Old …
Source: boredwiki.com
7 Jeans-Shopping Tips That Will Change Your Life …
Source: www.whowhatwear.co.uk
Turn your old jeans into a fresh flower arrangement …
Source: greatlakesliving.me
Good Legs Destroyed Skinny Jeans
Source: www.usmagazine.com
21 best A new look images on Pinterest
Source: www.pinterest.com
How to Sew A Baby Receiving Blanket
Source: www.thespruce.com
Summer Beauty Products SwapMilk + Honey Blog
Source: blog.milkandhoneyspa.com
Masculine Femme
Source: girlwithcurves.com
Preppy Fashion Looks
Source: www.redbookmag.com
The Lazy Girl's Guide To Being Productive
Source: www.blogarama.com
NA-KD MOM JEANS + ¿QUÉ JEAN TE QUEDA MEJOR?
Source: www.shoesandbasics.com
The Joy of Thrifting: 10 Tips & Tricks
Source: www.thinkingcloset.com
Tips For Putting Your Best Fashion Foot Forward – Fling …
Source: flingfashions.com
Gorgeous Fringe Scarves Just $12.95 Shipped!!!
Source: www.pennypinchinmom.com
Emily Ratajkowski Fringe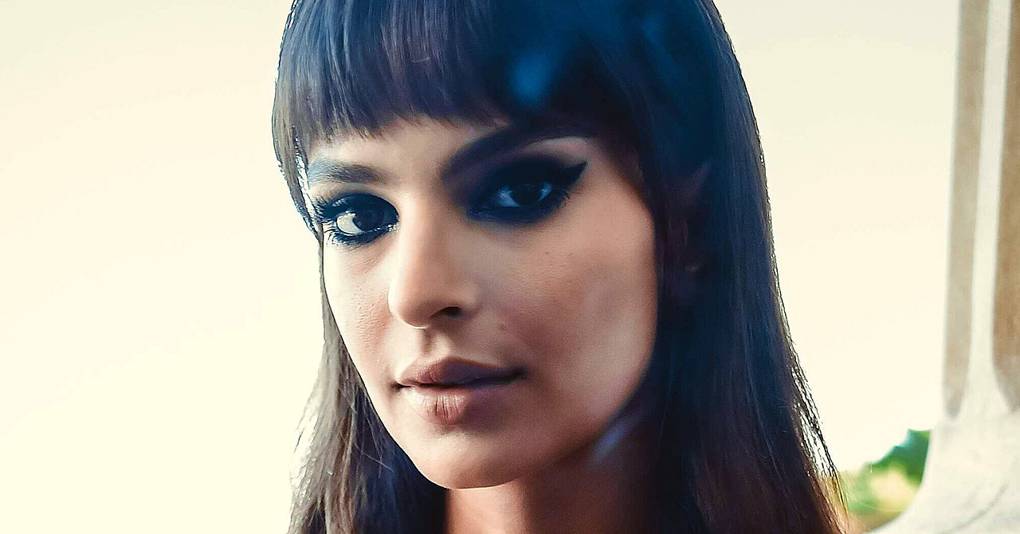 Source: www.glamourmagazine.co.uk
Kendall Kylie Jenner PacSun Collection Fall 2014
Source: www.seventeen.com
Best Pioneer Woman Mercantile Online Store Picks
Source: www.simplemost.com
The Art of Job-Hunting: Lesson 1 – Prepare, prepare …
Source: www.cavemag.com